TECHNOVATION GIRLS, ARMENIA PROGRAM
BUSINESS MANAGEMENT AND ENTREPRENEURSHIP MODULE INSTRUCTOR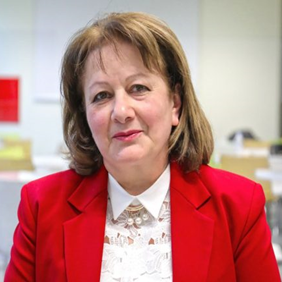 I am Narine Abazian, Technovation girls international competition regional ambassador. I graduated from Yerevan Polytechnical University, Cybernetics department with honor, earned MA from AUA, earned Association of Chartered Certified Accountant of England (ACCA) qualification. I have worked in numerous local and international companies, as head of department, led projects. I founded Women and Information Society NGO in 2012. The same year I initiated Girls in ICT international Day Celebration in Armenia for the first time. It is internationally celebrated in the fourth month, the fourth week and the fourth day of the year. I also initiated Technovation Girls international competition impelementation in Armenia in 2017. A number of other programs have been implemented by Women and Information Society NGO which have been addressed to young girls and women's entry to IT to be trained as demanded specialists and leaders. Since 2017 I have been delivering Business Management and Entrepreneurship module to all participant teams of Technovation Girls, Armenia, which is elaborated by Massachusetts Institute of Technology and HSBC Bank.
IDEATION MODULE INSTRUCTOR
MEDIA LITERACY EXPERT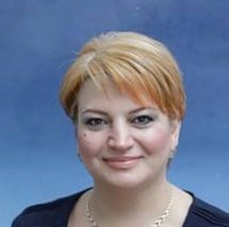 I am Ruzanna Stepanyan, Microsoft certified expert, Agence Universitaire de la francophonie, international trainer.I graduated from Yerevan Polytechnical University, Cybernetcs department , then started my career as a teacher of mathematics and Informatics in school N 105. I continued my job experience as the head of Informatics and Information Technologies department, The National Institute of Education, The Minsitry of Education and Science of Armenia. I worked in basic school N 196 as IT deputy director, Informatics teacher. Since 2020 Ruzanna Stepanyan Educational Workshop NGO president. Since 2020 National Center for Education Development and Innovation, Training programs design and assessment department as a specialist.
I have been involved with Technovation Girls, Armenia program since 2017 as an organiser and instructor.
IDEATION AND PITCHING MODULE(S) INSTRUCTOR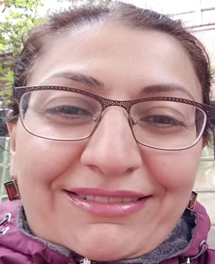 I am Ani Manukyan, PhD in Methodology, Applied Linguistics, translator. I have been working in various universities in Armenia as an English professor. I have got scientific articles published in local and international ESP journals. I was nominated 2 US State Department scholarships as a visiting scholar in Arizona State University for 2 acadmic semesters. Completed 2 professional courses in Hilderstone college, Kent, UK (in the frame of summer school for international English teachers). Certified translator, interpreter from AUA. Since 2013 I have been involved in women's empowerment processes. In 2018 participated in Women's Mentorship program organised by the US Embassy in Armenia as a mentor. In 2006 I established ''AJAKICNER" NGO. I have got numerous translated books on Women's leadership. I have been one of Technovation Girls, Armenia program organisers,Ideation and Pitch Modules Instructor.
CODING, ARTIFICAL INTELLIGENCE MODULE(S) INSTRUCTOR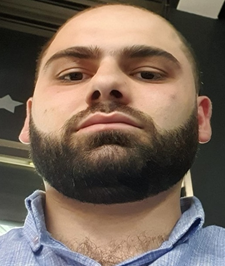 I am Narek Mamikonyan, I graduated from Radio and Physics department, Yerevan State University (YSU). In the third year of studies I was selected by Synopsis. In 2016 entered Ultrascale Integral Schemes Design chair, as a graduate (MA) student, YSU. In 2018 entered Electronics, micro and nanoelectronics chair as a postgraduate student. In 2019 I received RA state educational award in IT as the best post-graduate student. In 2021 I earned my PhD in Technical Sciences. I have got publications in local and international journals. Currently work for Xilinx inc. company, as a senior researcher--programer. I teach Coding&AI IN Technovation Girls, Armenia.
CODING MODULE INSTRUCTOR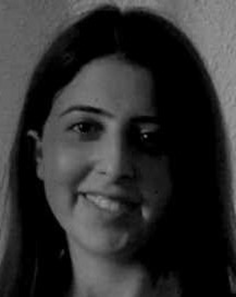 I am Tamara Hovhannisyan, I am programer. I graduated from Applied Mathematics, YSU. Since childhood I have been interested in IT. In 2013 attended Girls in ICT Internatioanl Day Celebration, I was selected as a winner for presenting the best video enlightening Information Society. Currently I work for ANEL national engineering labs, robotics laboratory. Since 2018 I have been involved in Technovation Girls, Armenia as a coding instructor and mentor.