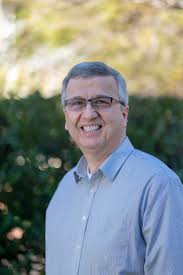 Raffi Simonian has his invaluable role in Technovation Girls, Armenia. Raffi with his practical advice and support has his contribution to the program. Raffi has been engaged in IT for the last 30 years. Raffi Simonian is a mathematician, and a computer programer. Raffi's fields of interest are IT business analysis and IT project management. He started his career as a software engineer then led various projects for many companies;The Walt Disney Company, Candle Corporation (later acquired by IBM), DeskTalk (later acquired by HP), SeeBeyond (later acquired by Sun Microsystems) and Xdrive (later acquired by AOL).
Raffi Simonian earned his education from UCLA. Since 1987 has been professing software programing in the same university. Now he teaches IT management and IT projects business case studies courses. Raffi has been collaborating with Technovation Girls, Armenia through AGBU Bridge for CSO-s program.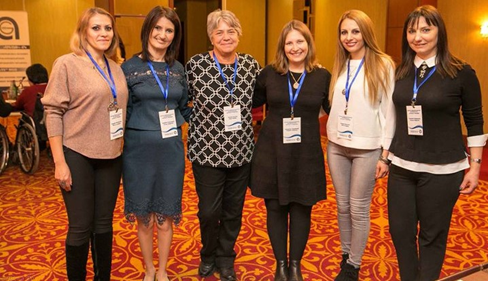 AGATE Rights defense Center for Women with Disabilities NGO stated its collaboration with Technovation Girls, Armenia in 2020-21 to provide consultation and guidance to schoolgirls and mentors with special needs. AGATE was founded in Gyumri in 2007. AGATE promotes civil, sociso-economic, educationa, health and culture rights of girls with special needs in Armenia through advocacy, awareness raising and cooperation. In the frame of its 10-year activities, the organisation has implemented more than 50 local, national and international programs, which have contributed to the realization of the rights of girls with disabilities and have had a positive impact on more than 2,000 beneficiaries. The organization is made up of young girls and women with special nneds aged 16-40, Shirak. The head of AGATE is Karine Grigoryan, she is Mobility International US (MIUSA) member, Women's Rights development Association, Canada (AWID) member, UNESCO Human Rights commission member, International Net for women with disabilities.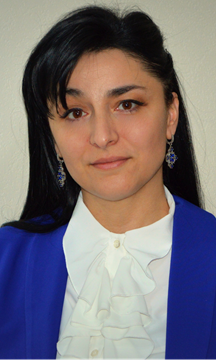 Lusine Antonyan startd her collaboration with Technovation Girls, Armenia program in 2020-21 as an expert for inclusive teams and mentors with special needs. Lusine Antonyan has a qualification as a sociologist. She worked in YSU as a sociaology and sociological statistics lecturer. In 2006-2008 worked in Noyemberian regional Social security service within the Ministy of Labor and Social Affairs in Armenia. Since 2008 has been working for "Bridge of Hope" NGO (Human rights defence for children and young people with disabilities, Noyemberian branch as a manager for "Make Women's Voice heard" program, inclusive debate club coach, deputy director. Since 2014 has been working for "Bridge of Hope" ad a director. Since 2017 Lusine Antonyan has been leading pedagogical and pschological support services for children with special need in Tavush region.
Equal opportunities and decent life is the slogan that Lusine Antonyan has always followed in her job.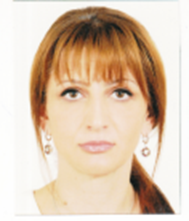 Satenik Haytyan has been collaborating with Technovation Girls, Armenia Program as an inclusion expert since 2021. Satenik Haytyan is a lecturer at Gavar State University. Satenik teaches German as a second foreign language at BA and MA levels,and inclusive education pedagogy as an MA course.
From 2007-19 worked at the National Institute of Education as a German specialist. Satenik trains teachers, leasd workshops, methodological consultation for teachers, designs and monitors methodological guidelines, alterantive standards, educational literature testing, etc. Consultant for German in Middle school standards and curriculum. Satenik Haytyan is engaged in teacher and teacher assistant skills development program for public schools. 'Let us live together, learn together; a child's right to quality inclusive education" ToT. She also collaborates with Bridge of Hope NGO and is involved in activities in Yerevan, Tavush, Lori, Sunik, Vayots Zor. Satenik is also engaged in Mission East programs organised by Denmark in cooperation with UN children's fund for Armenia.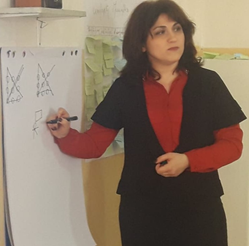 Varsenik Hovsepyan is an expert for inclusive teams in Technovation Girls Armenia. Satenik Hovsepyan graduated from Armenian State Pedagogical University, with elementary school teacher qualification. Since 2001 Satenik is a member of the Armenian Association for Pedagogical Initiatives. From 2002-19 worked at the National Institute of Education, pedagogy science department. Since 2011 trains elementary school teachers in Yerevan ansd regions.
Since 2007 Satenik Hovsepyan has been coolabrating with Bridge of Hope NGO. Since she is an inclusive education teaching instructor. In teaching Satenik values both students' and teachers' team work. Satenik Hovsepyan is convinced that key to success in any aspect of life is the right behavior. In 2020-21 Technovation Girls, Armenia prioratised inclusion in the frame of it Satenik started her consultation with inclusive teams and mentors as an expert.