Technovation is the world's biggest technology entrepreneurship competiton for 10-18 year old schoolgirls.
It is implemented in 78 countries.
The supporters of the program areUNESCO, Peace Corps and UN Women organisation.
Technovation changes schoolgirls' life; 58% of the participants choose IT after the program. They also startup their businesses in IT, pitch their ideas in prestigious events, meet world famous IT leaders and faciliate in organising upcoming Technovation Girls.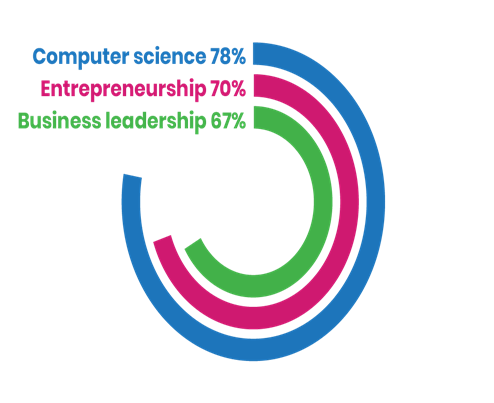 Between 2017 and 2021 numerous mobile applications have been created.
See below pitch videos or demo videos.
2017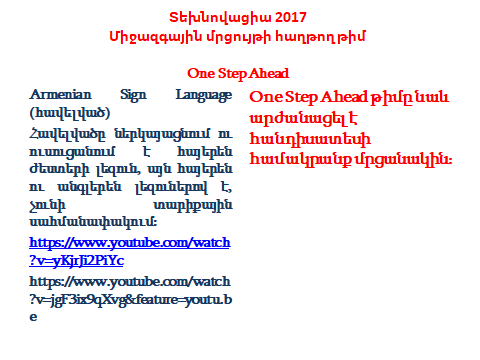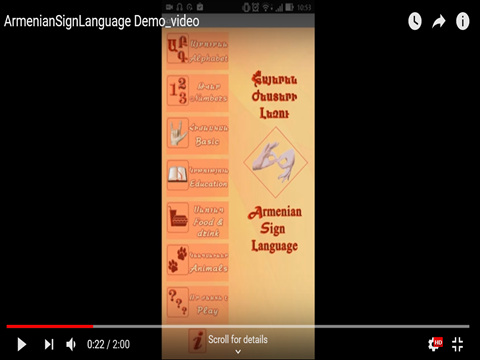 Tech Ladies(Anania Shirakatsi lyceum)
HASK--mobile application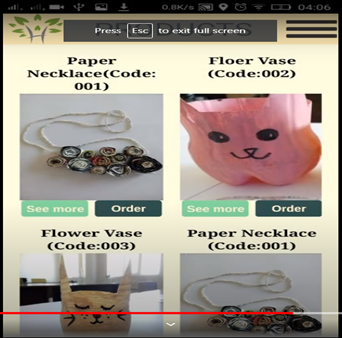 https://www.youtube.com/watch?v=fIBYK42Huwg
2018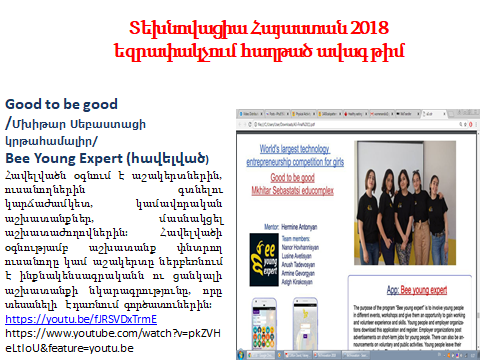 https://www.youtube.com/watch?v=fIBYK42Huwg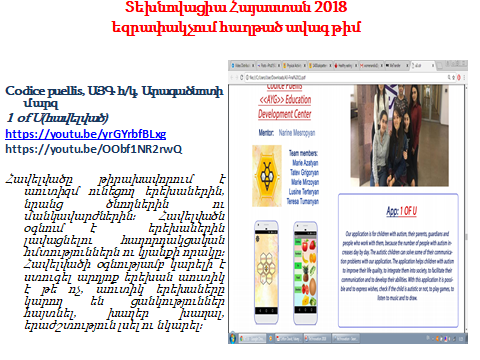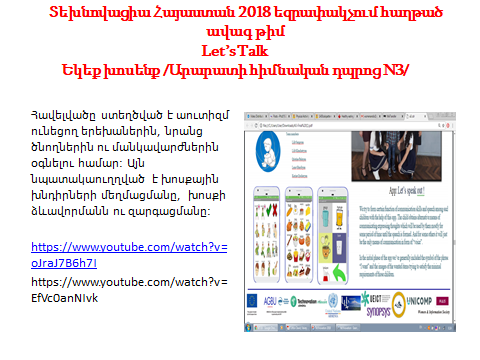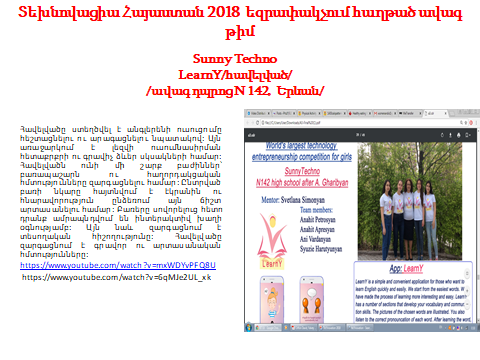 https://www.youtube.com/watch?v=mxWDYvPFQ8U
https://www.youtube.com/watch?v=6qMJe2UL_xk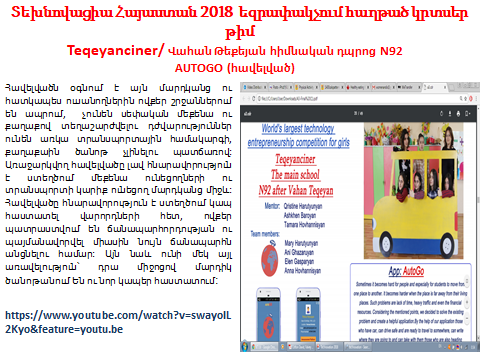 https://www.youtube.com/watch?v=swayoIL2Kyo&feature=youtu.be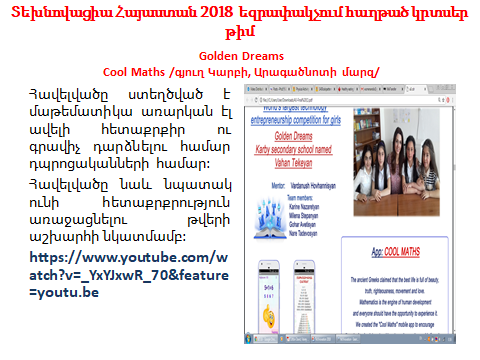 https://www.youtube.com/watch?v=_YxYJxwR_70&feature=youtu.be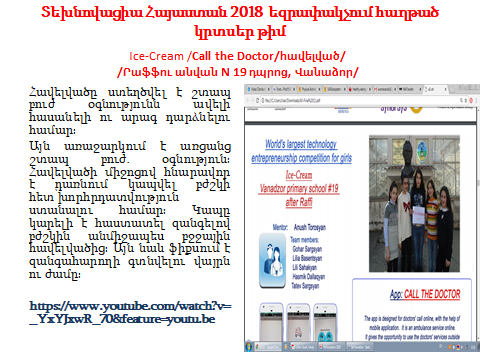 https://www.youtube.com/watch?v=_YxYJxwR_70&feature=youtu.be
2019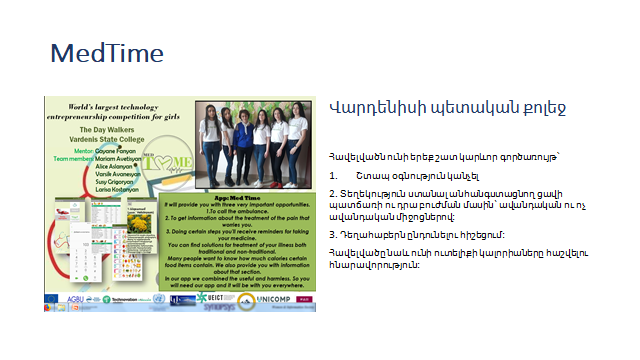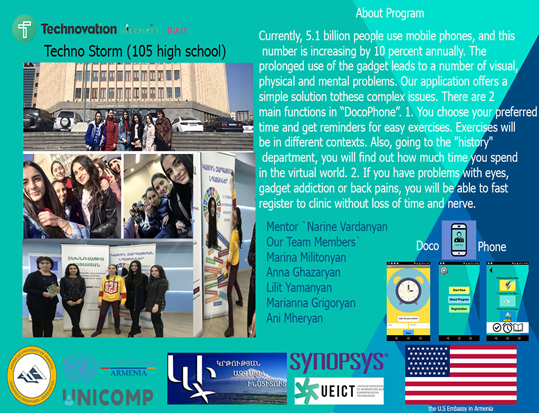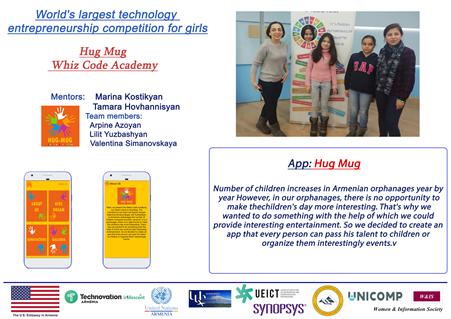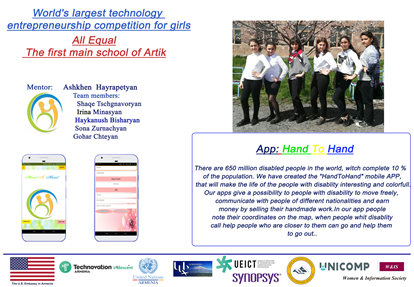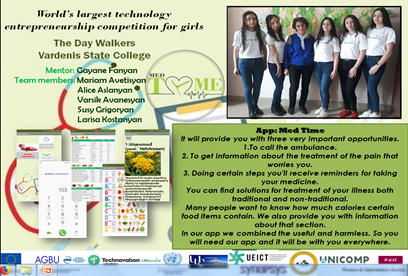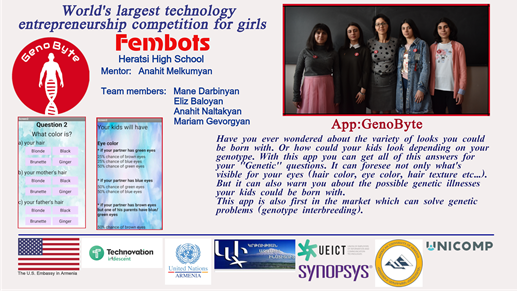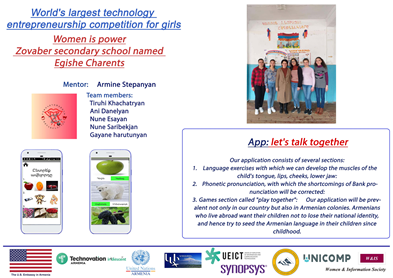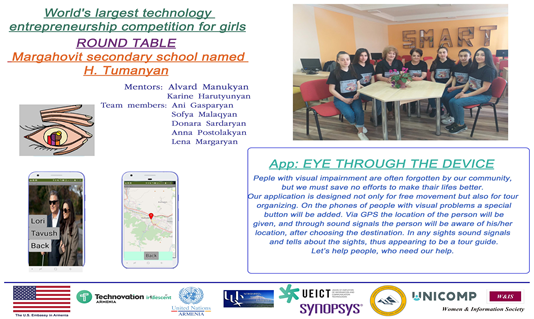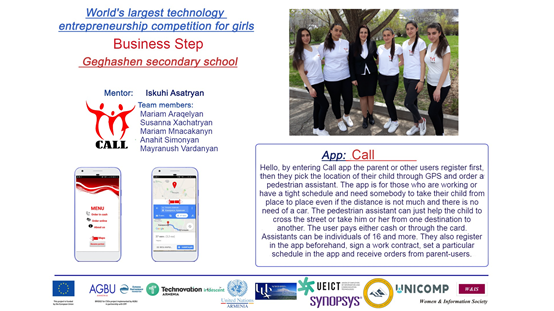 2020